MYOAK PUBLIC MARKET

---
MyOak Public Market "Rooted in Baltimore"


Biomimicry is the practice of looking to nature to solve human problems.
Design process: Biomimicry + Human-centered Design

In the wake of the COVID-19 pandemic, major disruptions occurred in the food system, exacerbating issues of food access around the world. Emergency responders worked overtime to coordinate assistance for food insecure communities. At the same time, grassroots efforts joined in an attempt to bridge the widening gap between food availability and food recovery. Still, challenges to align these efforts made it apparent there is a systemic issue of resource distribution and communication. In close partnership with the Baltimore Office of Sustainability (BOS), we wanted to understand how a resilient food system would recover from these disruptions.
Understanding this context led to the development of the design challenge:
"How might we

cultivate

a more connected and responsive

food system network

to ensure

food access

in times of

crisis

?"
January - June 2020



+ winner


Biomimicry Global Design Challenge 2020



+ winner


Johns Hopkins Ecological Design Collective 2019
Website:
www.myoakmarket.com


Role:
Design Researcher
Service Designer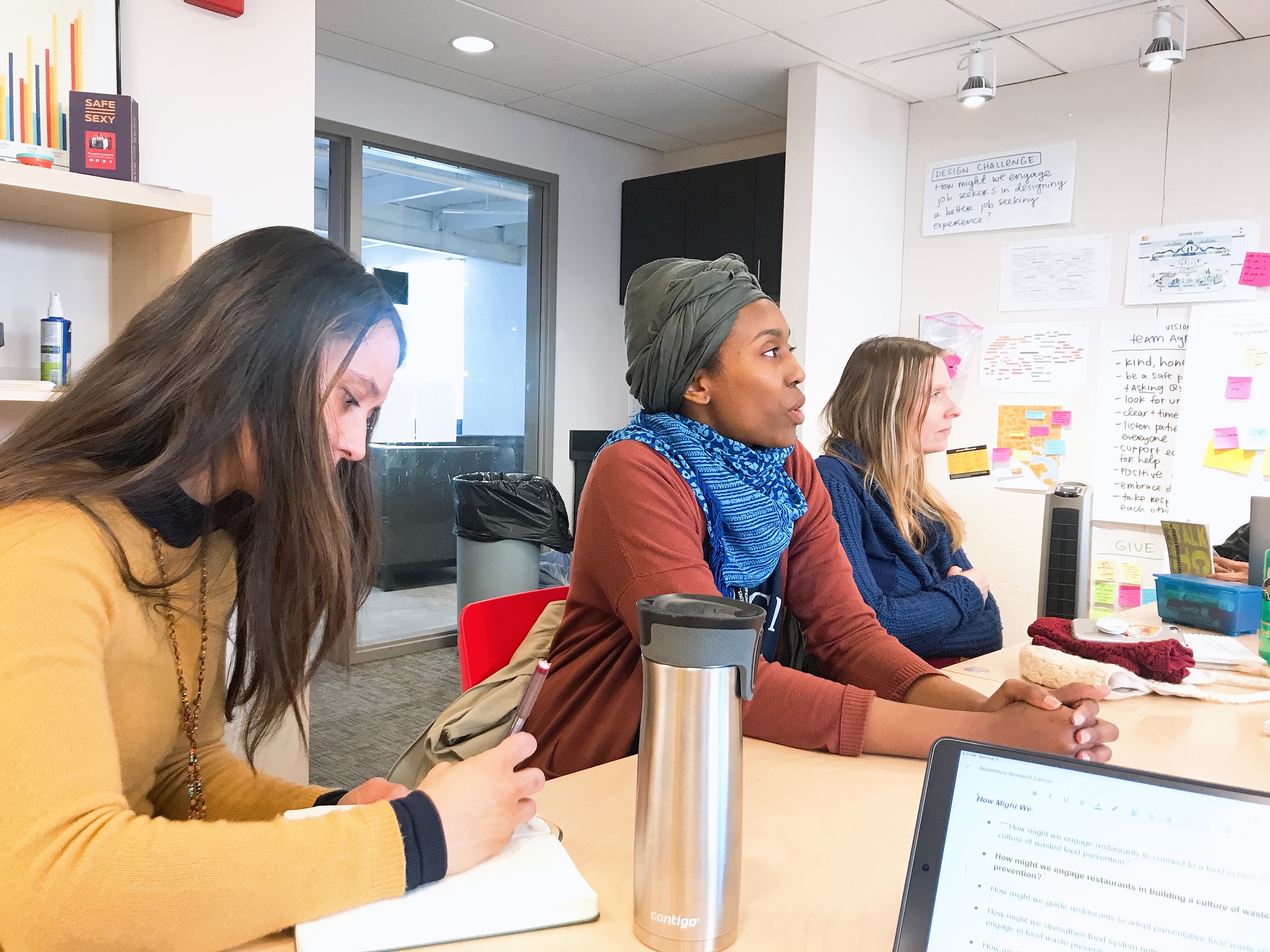 These images were taken during the stakeholder meeting in Baltimore, MD, USA pre-pandemic.
Advisor:
Lee Davis
Center for Social Design
External partners:
Anne Draddy
Sustainability Coordinator
Baltimore Office of Sustainability
Ava Richardson
Food Matters Technical Advisor
Baltimore Office of Sustainability
Expert mentors:
Anthropologist-in-residence:
Nichole Labruto
, Postdoctoral Fellow and Associate Director, Hopkins Ecological Design Initiative
Mycologist-in-residence:
Robin Gunkel
, Ph.D. candidate in Sustainabilty Education
Biologist-in-residence:
Bill Hillgartner
, Paleocologist, MICA, JHU
RESEARCH+ SYNTHESIS:
The research phase included meeting with stakeholders and gathering data points about food waste and food access.
Over the course of 2 months, the team did readings and looked at literature such as the Advisory Report, interviewed vendors and customers and presented at the Sustainability Commission of the Baltimore Office of Sustainability. This is also when the project pivoted to work in the context of the COVID-19 pandemic.
To ensure that the work was grounded in equity and sustainability, we generated a set of design principles,
an overarching philosophy grounded in values we believe in called life-centered design.
Synthesis of the research further helped articulate the context, functional and biologized questions to better understand natural inspiration as appropriate for the project.
How does nature depend on each other for resources?
How does nature manage disturbances in a community?

How does nature create connections across networks?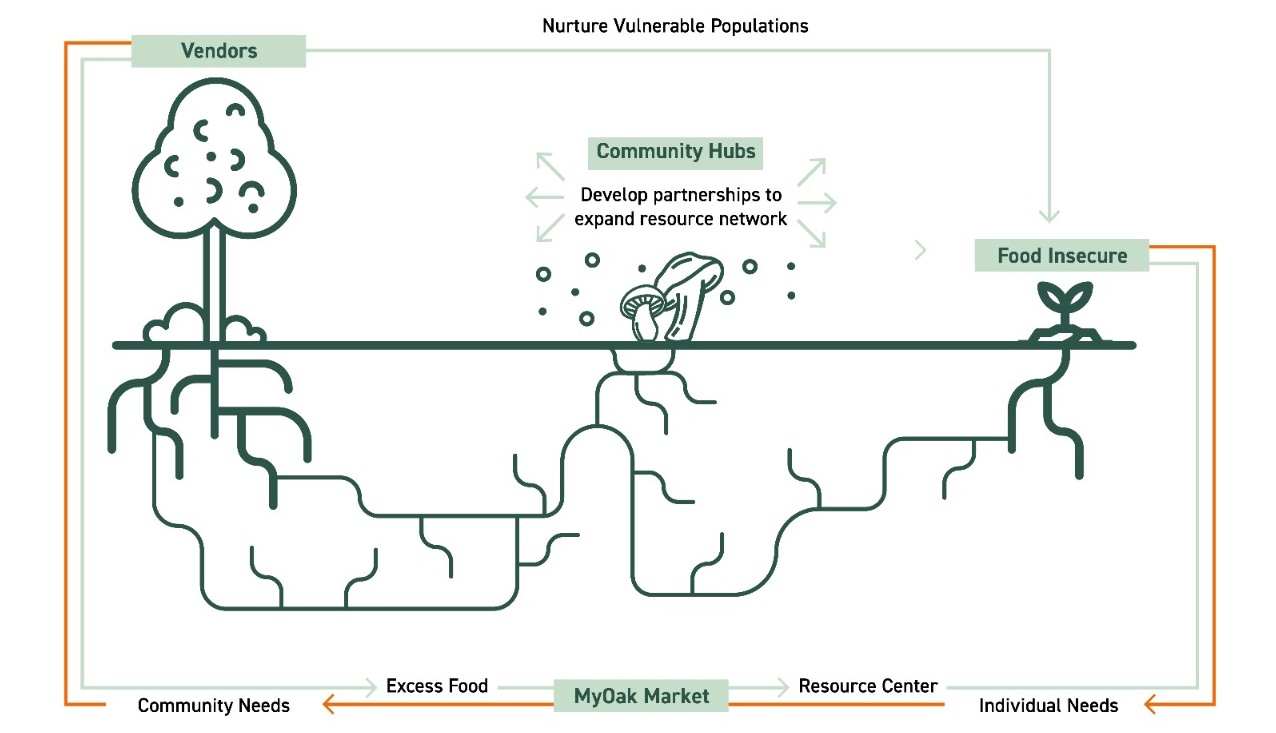 INSPIRATION + IDEATION:

The

symbiotic

relationship between ectomycorrhizal fungi and the native white oak in Maryland's forest ecosystem greatly informed this design. When the forest system is in relative homeostasis, oak trees operate within social communities to cooperatively distribute water, nutrients, and even communication in the form of electrical or chemical signals.

The

relationship between ectomycorrhizal fungi and the native oak

facilitates communication and nutrient flow among trees, while the trees in turn provide sugar to mycelium.


This exchange makes it possible for hub trees to nourish young saplings and demonstrates a unique way of staying connected

despite 'social isolation'

. We translated this natural inspiration to design an interconnected food distribution infrastructure.



OUTCOME: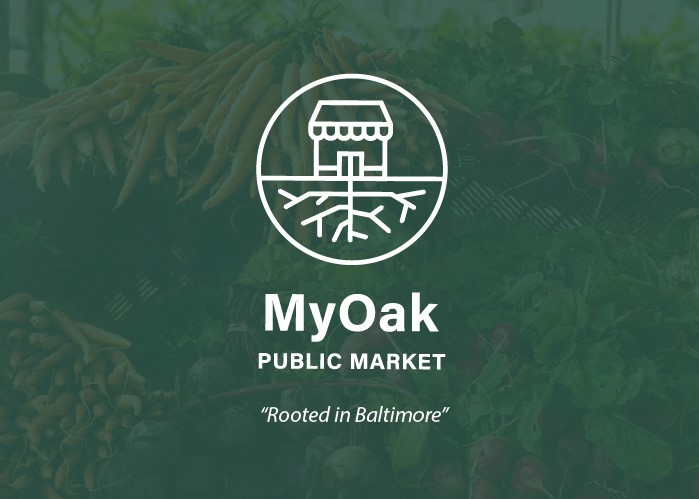 MyOak Public Market is an online platform designed to
increase food access to vulnerable populations by diversifying the distribution of resources to community hubs and individuals
. Vendors are provided a low-risk platform to an expanded customer base.
Reciprocally, customers can access this variety of products regardless of physical proximity, income, or telecom munication capability. By cultivating new connections and aggregating valuable user data, MyOak Public Market simultaneously strengthens the resiliency of the Baltimore food system to face any crisis.
Systems mapping was crucial to understand intervention points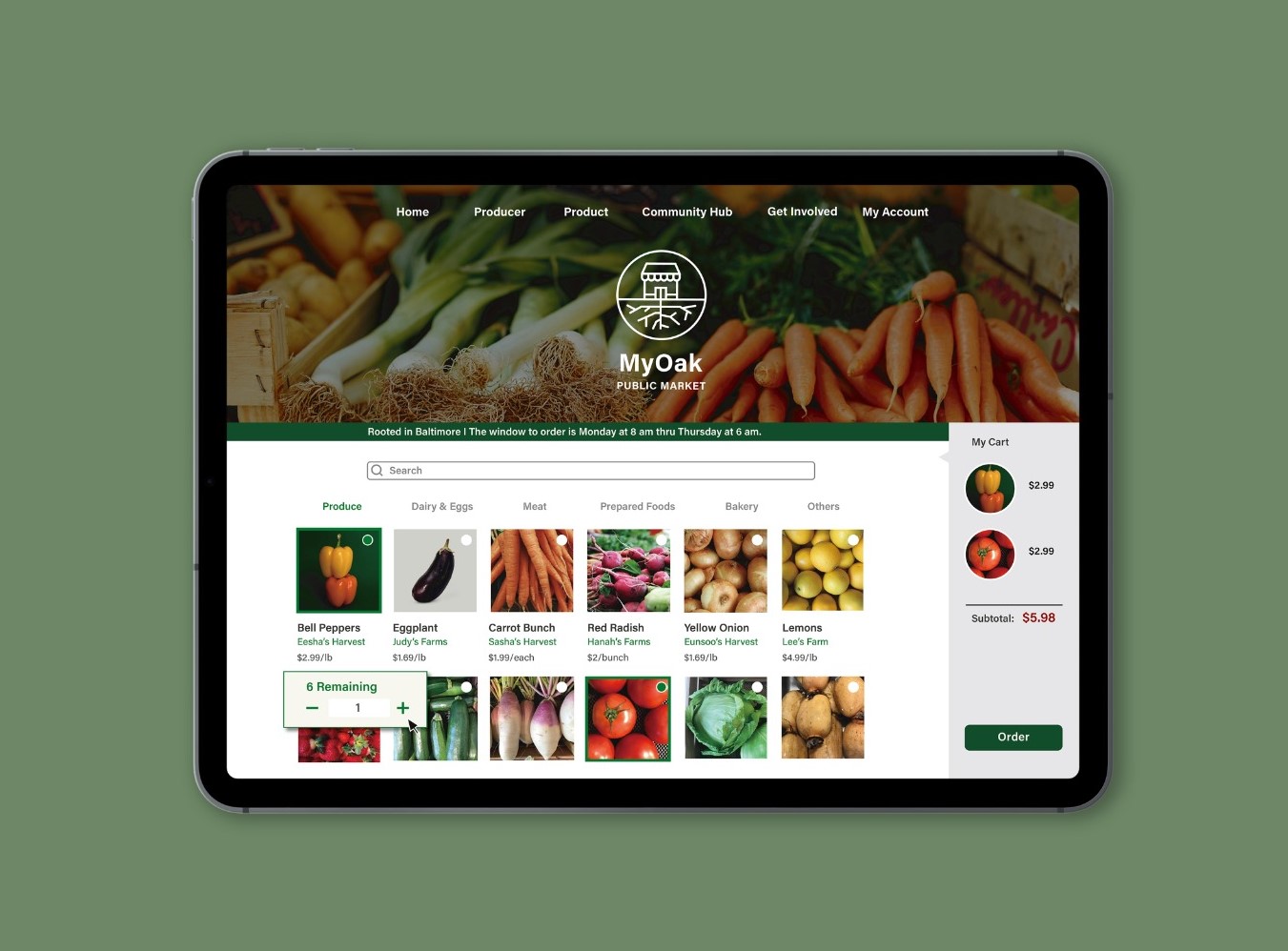 Majority of this project was worked on during lockdown, virtually with all of the partners.



* The project went on to go through the Biomimicry Launchpad Accelerator program to further the work.