ARTPLACE AMERICA - CREATIVE PLACEMAKING INITIATIVE

---
Creative placemaking is described as ---
Design challenge?
How might we
co-create an educational credential

that builds the field of

community-led, place-based culture work

in order to affect positive systemic change?

August 2020-July 2021
Partners: Center for Creative Citizenship
+ Office of Strategic Initiative

Role:
Design Strategist
+ Teaching Fellow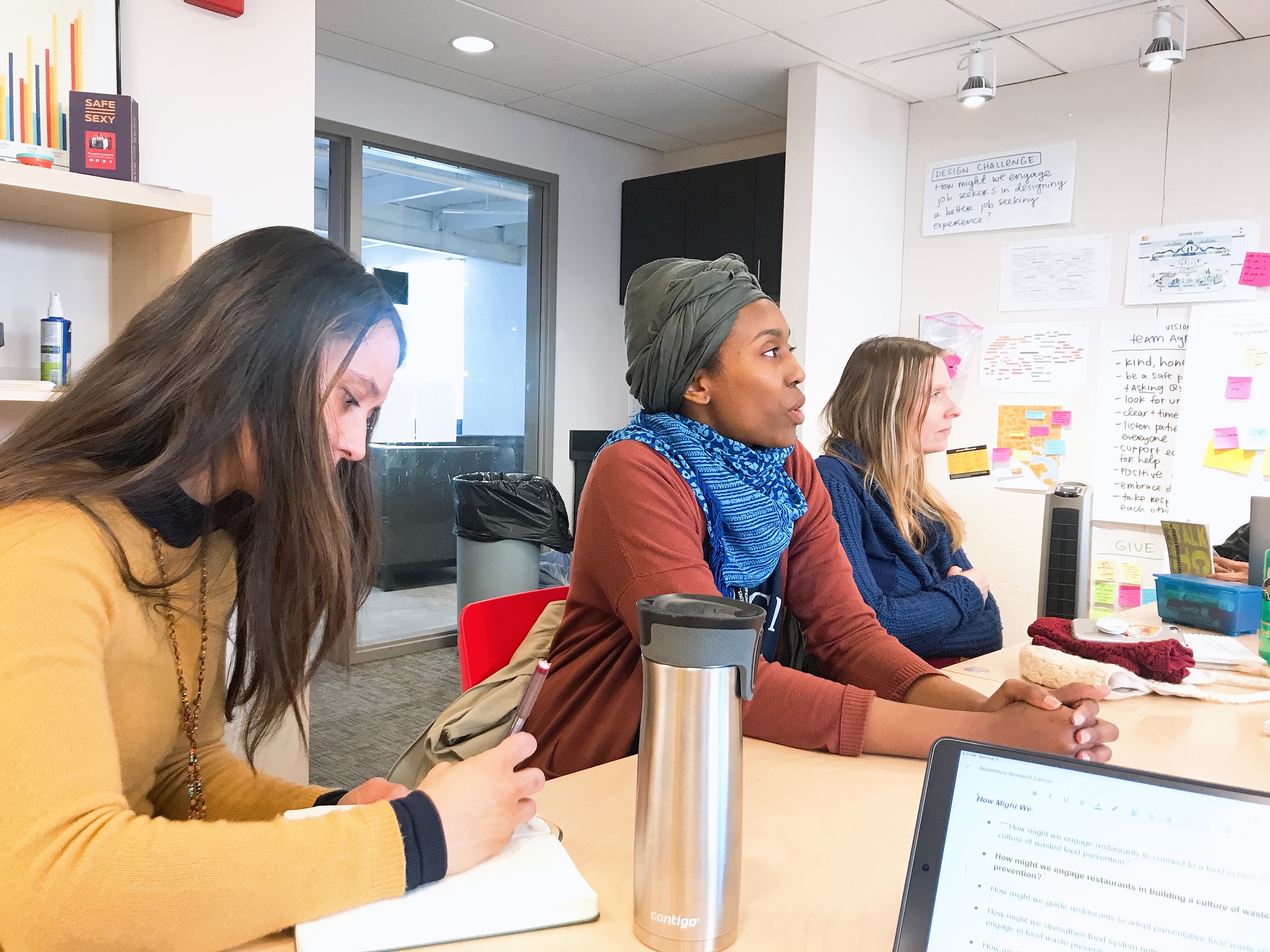 These images were taken during the stakeholder meeting in Baltimore, MD, USA pre-pandemic.
Core Team:
Kevin Griffin Moreno
Co-director
Office of Strategic Initiatives
Abby Neyenhouse
Co-director
Center ofr creative citizenship
Advisor:
Lee Davis
Center for Social Design
PBS Team:
Becky Slogeris

Students:


RESEARCH:
The research phase included meeting with stakeholders and gathering data points about food waste and food access.

HMW build an educational credential that challenges the academic notion of knowledge bearers?

HMW build an educational credential that is community-led and encourages radical, holistic systemic shift?


Design Principles:
values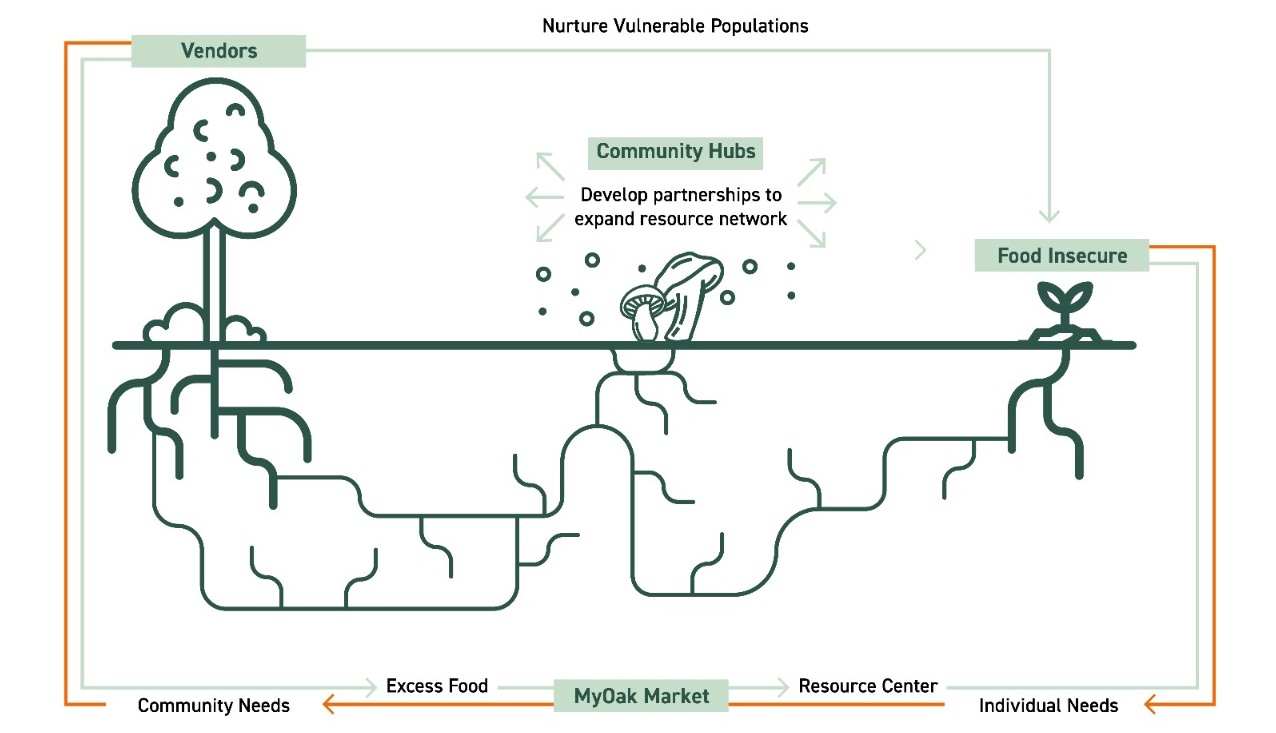 INSPIRATION + IDEATION:

newsletter

stakeholder outreach

interviews


This exchange makes it possible for hub trees to nourish young saplings and demonstrates a unique way of staying connected

despite 'social isolation'

. We translated this natural inspiration to design an interconnected food distribution infrastructure.



OUTCOME: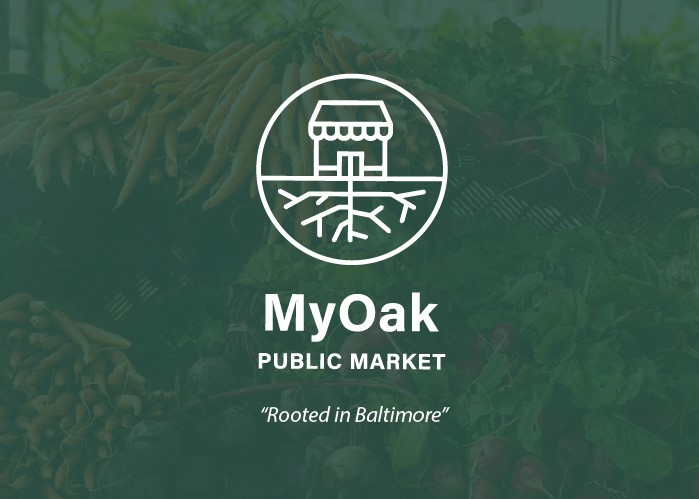 MyOak Public Market is an online platform designed to
increase food access to vulnerable populations by diversifying the distribution of resources to community hubs and individuals
. Vendors are provided a low-risk platform to an expanded customer base. Reciprocally, customers can access this variety of products regardless of physical proximity, income, or telecommunication capability. By cultivating new connections and aggregating valuable user data, MyOak Public Market simultaneously strengthens the resiliency of the Baltimore food system to face any crisis.
Systems mapping was crucial to understand intervention points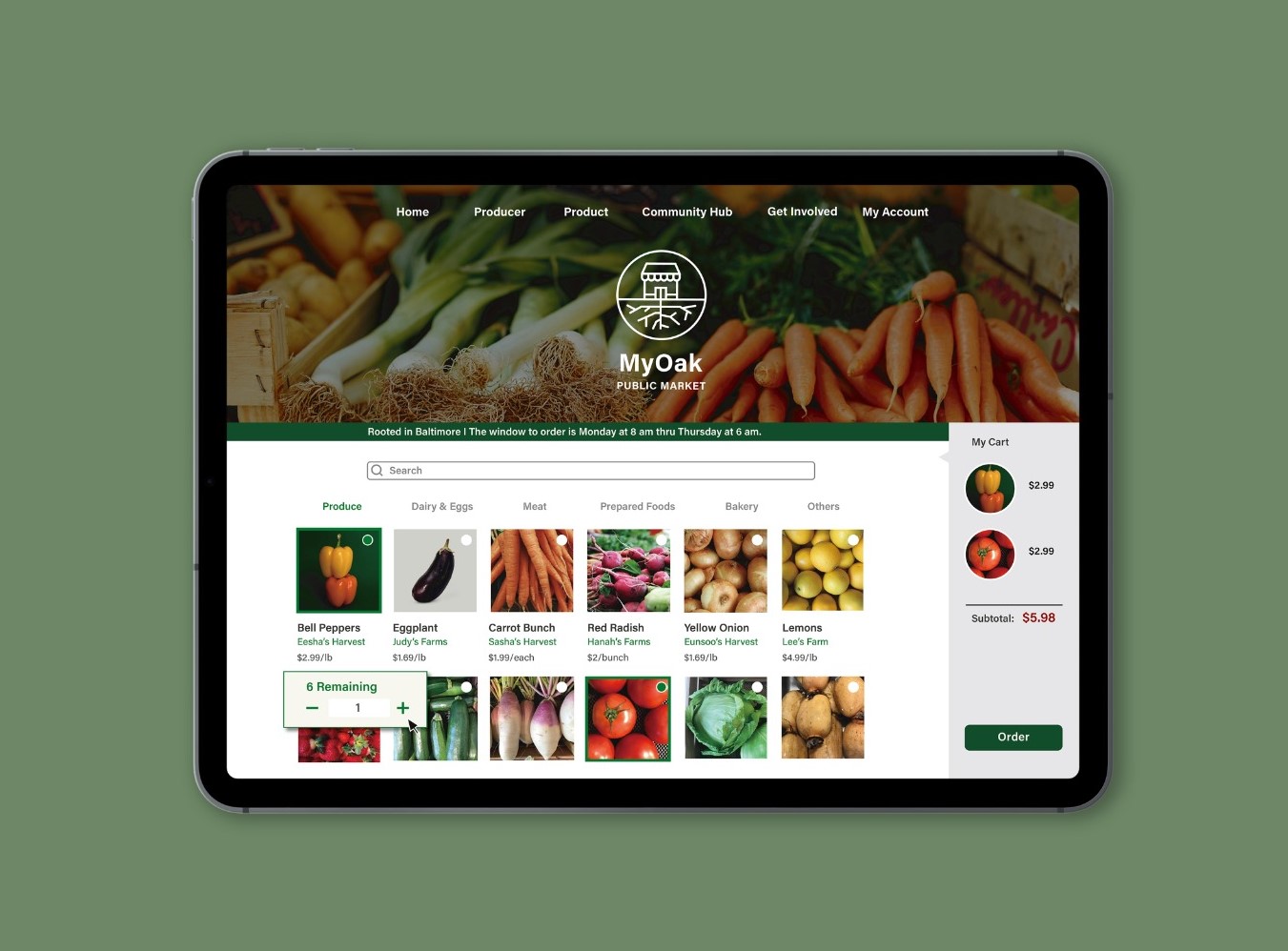 Majority of this project was worked on during lockdown, virtually with all of the partners.



* The project went on to go through the Biomimicry Launchpad Accelerator program to further the work.