PATIENT SAFETY LEARNING LAB
---
An excited team ready for research!
In partnership with the PSLL team and other stakeholders, MICA's Center for Social Design worked to better understand the barriers in feedback.
Emergency care physicians often do not receive updates on their patients after their visit to the emergency department (ED). This makes it difficult for physicians to have an understanding of the accuracy of their diagnosis and develop continuous learning practices. Therefore the Center for Social Design partnered with Johns Hopkins Medicine to develop a feedback loop for ED physicians.
THE CHALLENGE:
Lower respiratory tract infections (LRTIs) are among the most commonly treated conditions in the ED and are a leading cause of sepsis and death worldwide. Clinical decision-making for this population is complicated by nonspecific and overlapping disease presentations and diagnosis, and treatment and disposition decisions are highly variable.
Using LRTIs as a specific scope, we wanted to take a critical look at feedback systems for post-encounter data that could support physician decision making for an LRTI diagnosis.
The result of this longitudinal project is a dashboard that is intended to be an educational tool and support learning in the practice.
"How might we create

a closed feedback loop

with
post-encounter data

to better support physician decision making?"
September - December 2019

Partners
Johns Hopkins School of Medicine
MICA Center for Social Design


Role
Human-centered Designer
Design Researcher
Credits:
Becky Slogeris
Cameron Morgan
RESEARCH + SYNTHESIS:
Research included tour of the Johns Hopkins ED and Howard County for observations, interviews and surveys. We asked the questions:
What information is important and constructive for physicians?
What information and feedback do physicians currently base their decision making on?
How might we design incoming feedback and support systems to ensure the use of what we create?
In this phase we also created design principles to guide us through the next steps with some key values that the project would follow. We also generated personas that helped imagine the user in order to ensure that the design was inclusive of the variety of human behaviours.
Opportunity questions were created to ensure that the insights directly reflected as a foundation for the ideation and brainstorming.
We merged themes, articulated insights and generated opporunity questions
IDEATION + PROTOTYPING: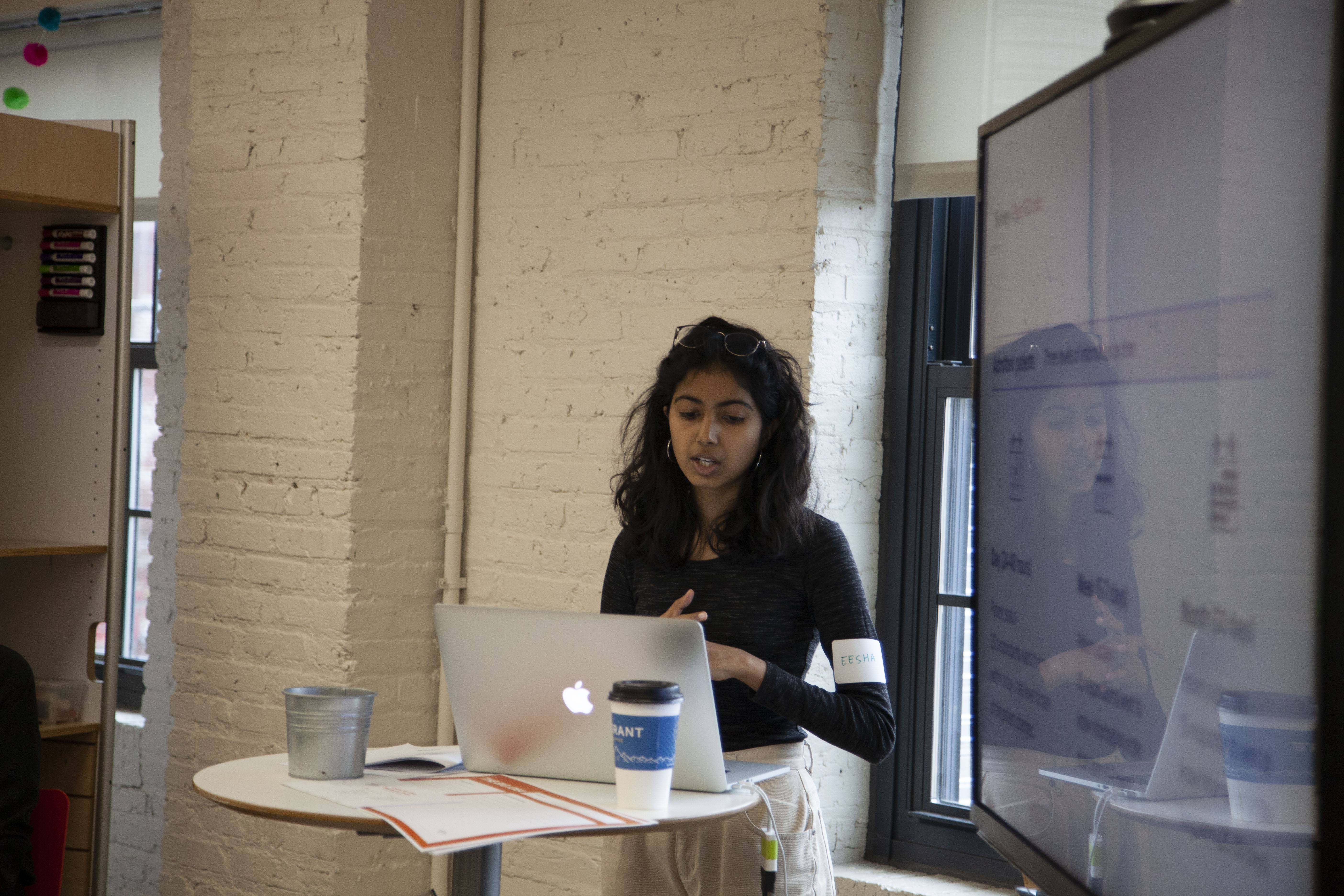 We conducted a shareback session with the stakeholders to ideate on different themes.
The team then further detailed out the ideas for rapid prototyping. Two versions of prototypes were made to try and test the potential ideas. The final shareback was conducted where we presented an experience map and different aspects of the dashboard that was focused on as an intervention. The doctors and other stakeholders gave their feedback.

The final idea was a dashboard that was further prototyped and detailed in after taking into consideration usability, feasibility and the ease of physician decision-making. This process was key in understanding the relationship between human-centered design and complex work environments like the emergency department of a hospital.
Team
Ayangbe Mannen
Eunsoo Kim
Sasha Avrutina
Kadija Hart
Vidisha Agarwalla
Harley French
Partners
Scott
Jeremiah
We created low fidelity prototypes and further finessed the ideas by creating high fidelity prototypes.
These were then presented interactively to the doctors to get feedback.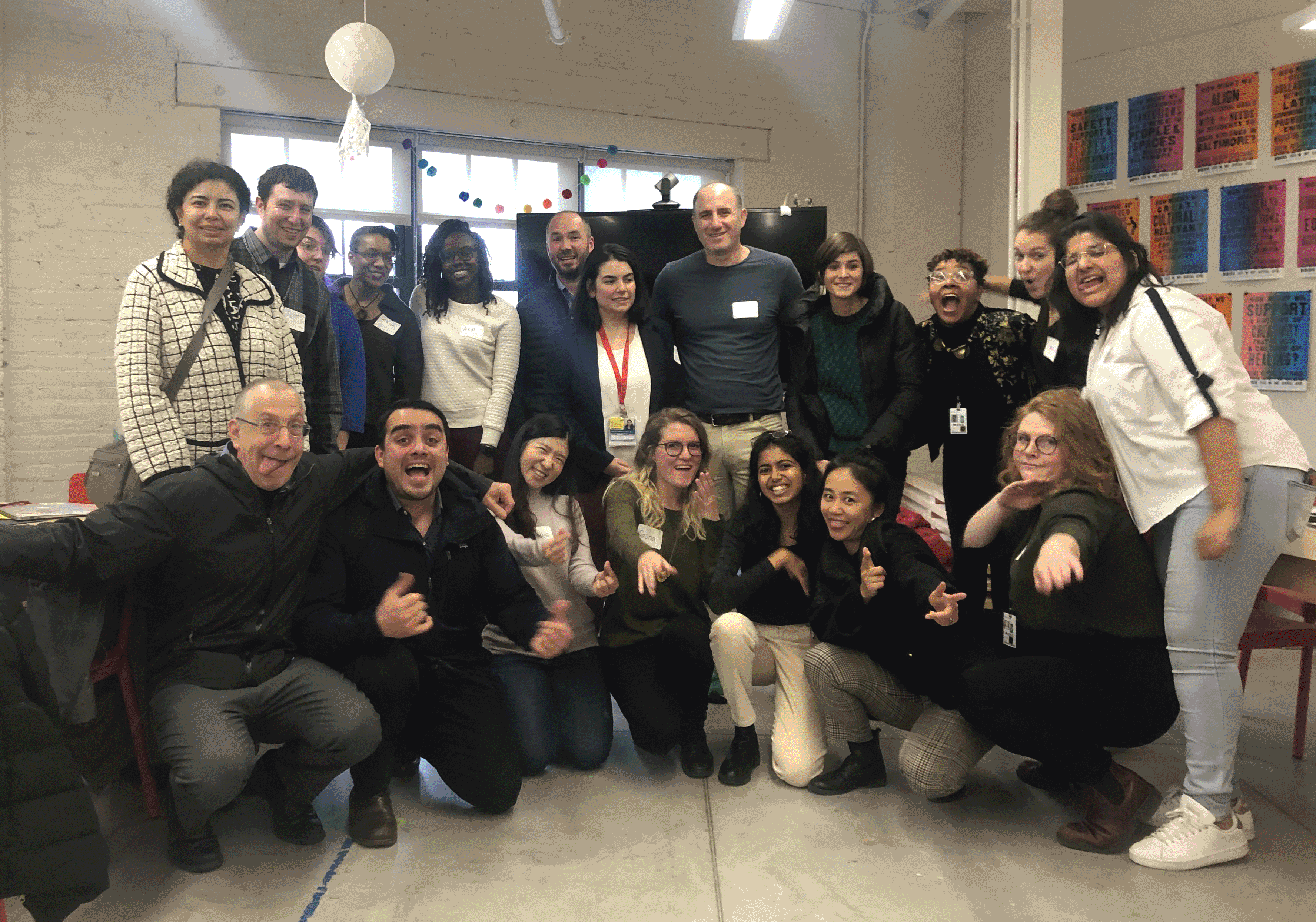 A successful project completion with the partners and team.